What Our Patients Say
What others say about chiropractic care can help you make the right health care choice. Review a selection of Marini Family Chiropractic patient testimonials below and please call our
chiropractic office
to get started with chiropractic care today!
Yours in Health,
Dr. Stephen Marini and Dr. Nicholas Marini
---
I love Dr. Steve and I am praying that he can help to resolve my issue. He has helped me so much in the past with good results, that is why I am a returning patient even though my benefits have changes. I trust Dr. Steve immensely.
Paula D.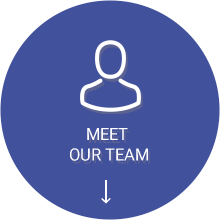 Calm Feeling Upon Arrival
Everyone is friendly, compassionate, knowledgeable, positive and eager to help. In the waiting room, I like and enjoy the light mist of essential oils that brings me a calm feeling upon arrival. I also like that you offer coffee and tea to partake. All rooms are clean and organized. I also like the medical articles you have in the waiting room and the medical posters on the walls, of the spine and neck that I may compare my issues and progress. I enjoy and appreciate the therapy I receive.
- Margaret Q.
My Pregnancy Went Much Smoother
"I'm so grateful I came to see Dr. Nick! My pregnancy went much smoother with his help and he helped me feel confident in my body and its capacity. He was thorough and intelligent with his explanations, gave great tips for home exercises, and called home to check on me in between appointments. I would happily recommend him to anyone!"
– Kristine
"Great energy!"
The office staff (Kathy and Meg) have great energy…so if you come in with a frown expect your frown to be turned right side up. These are some of the warmest group of individuals I have ever encountered. After the initial evaluation, I realized that it is Dr. Marini's goal for his patients to be well informed about the process, well educated about their own bodies, the very existence of why chiropractic is necessary and the benefits of chiropractic work.
I thoroughly enjoyed my appointment and look forward to my future appointments as I learned that the improvement and ultimate goal of the "correction to my structure" will be a long term process through holistic approach and for optimal wellness.
- Courtney W.
"How do you spell relief? DR. NICK!!"
1. How has Chiropractic care improved your life?
How do you spell relief? DR. NICK!! After a less than positive first visit (I threw up on him), I have had nothing but positive experiences with my treatment. Dr. Nick won my trust and respect by initially refusing to treat me until I had the approval of my family doctor. During my initial visit, the x-rays had shown what looked like blockage; plus I was suffering from extreme nausea and dizziness. After follow-up visits to my family doctor and five hours at the emergency room, I was free to start working with Dr. Nick. He is thorough, professional, and the kindest person. In fact, the entire office staff exemplifies those traits. It is a happy place, and all who work there take joy in helping patients. As far as my own treatment goes, the first treatment took care of my stiff neck. It took several visits and follow up exercises at home to relieve the dizziness from the inner ear problem. Currently, I see Dr. Nick about once every two or three weeks for preventive maintenance.
2. What would you say to a friend or family member who was curious about Chiropractic?
Do your homework and find a well qualified doctor.
Ask questions about your treatment.
Follow through with at home exercises.
Dont give up on chiropractic care because you do not like your doctor – find a new one.
3. What has pleased you most in your course, of treatment at our practice?
My improved health
- Billie C.
"They are awesome!"
I honesty can't say enough great things about Marini Family Chiropractic. My family and I are always treated very kindly by the staff as well as Dr. Nick and Dr. Steve. Dr. Nick has been helped me and my daughter recover from a car accident 5 months ago. His kind and gentle manner makes it a pleasure to be adjusted. It is honestly the first chiropractic office I've been to where you are not forced into a weekly schedule. They work with me and my family. They are flexible and very compassionate. I would highly recommend anyone who has an injury as well as someone who wants to keep their body healthy to come to Marini Family Chiropractic. They are awesome and I'm so happy I was recommended to come here.
Tricia H.
I have been a patient for over 15 years. Great people! Docs really care about patients, the whole patient. I would recommend them highly to anyone looking for high quality patient care.Joanne Conlon
"I have my life back!
Came in for relief from back pain and I did not want to just mask it with drugs… What I received was just what I did not know I wanted… Not only did my pain go away but i am excited about help with other health issues including diet, allergies and sleep issues. My quality of life has been elevated immensely… I am a believer in the Chiropractic Wellness life style that Drs. Steve and Nick put forth…
Came to the office for initial visit… My insurance was verified and I was told exactly what i was responsible for. The staff was friendly and accommodating. The office environment in very inviting with an open area with patients interacting and laughing with one another while I did my paper work. I had to wait about 15 minutes to get to see the doctor… But he was complete thorough and explained what he was going to do, what he found, listened intently to what my concerns were. Great bed side manner. Made me very relaxed and explained what the plan for my posture and remediation of symptoms would be… And it was great… Felt better than I did in years the next day…
Came back for follow up visits and discussed my entire health history and concerns. I had simple test kits used to determine my sensitivity to foods that I did not know I was sensitive to and that were making me inflamed…. I am now off those foods and I have no more allergy symptoms and have gotten off Singular….
I have my life back… I look forward to each of my visits.
- Charlie Donnelly
"Very friendly & nice!"
The staff and doctors are very friendly, nice people. I had a massage with Krista and was very pleased and had my usual adjustment with Steve. I've been a patient of Steve's for 17 years. It is out of my way to go to King of Prussia to his office. That I make the trip when there are many closer chiropractors, is a testament to the care Steve provides and the trust I have in him. My insurance doesn't cover chiropracticvisits and the $35 cash fee for the rolling table, heat and adjustment is very reasonable.
Leslie & David Hannah
"A very comfortable experience."
The office staff was very friendly and the waiting room oriented toward all ages. There were toys for the kids and it was bright and inviting. Dr. Marini was friendly and my daughter seemed to like him. He seemed experienced in treating babies, and it was a very comfortable experience.
Carrie Higgins
Ready to see how Structural Corrective Chiropractic care can help you?
Contact our office today
to schedule your consultation with Dr. Nick or Dr. Steve.
---
 Marini Family Chiropractic Reviews | (610) 337-3555